Latest Bedroom DIY
I've done it again. I've created another low cost, high glam project for my bedroom. Right after I finished my tufted headboard
(see here)
I began looking for lamps. And, fate was on my side, a quick trip to Tuesday Morning and I was in luck. I saw this lamp and fell in love.
As I danced over with my cart on the ready, I stopped dead in my tracks at the price $39.99 and I needed 2. I know $86.00 dollars wasn't a lot for 2 lamp, but I guess I'm just cheap. So, fate laughed and shook her finger at me as I walked out the store without them.
I began a search at my local thrift stores and a week later, I found 2 lamps for $5.96 each. The only thing I didn't like was the fact that they were gold.
Off to the garage and a can of silver spray paint.
After I figured out how to take them apart so that I could paint the inside, I got another bright idea. I cut a piece of silver glitter encrusted card stock into 2 circles that I put into the bottom of each lamp. I wanted the light to really sparkle when it was on.
My next stop was to find 2 tall slender drum lamp shades at an affordable price. I remembered seeing some shades at Tuesday Monday . They were still there at an ok price ( they could have been cheaper but what are you going to do), not wanting to tempt fate, I bought 2 of them. After I got them home I discovered they had this wonderful ribbon lacing detail, how did I miss this!
These lamps really needed a taller harp to really look good, so I grabbed 2 from Home Depot.
A silver filigree ball drawer pull was added to a small wooden block to create a unique finial.
At this point, my total cost for both lamps was $48.00! My lamps are about 4" shorter than the inspiration lamps at Tuesday Morning. 4" vs.an additional $38. No way So not worth it.. To get the additional height I just covered 4 old hardback books and sat the lamps on them. I'm loving these lamps. What do you think?
This post is linked to: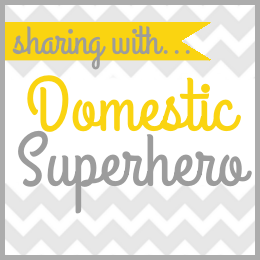 http://encorecreations.blogspot.com/2013/09/this-little-light-of-mine-diy-lamp_2.html